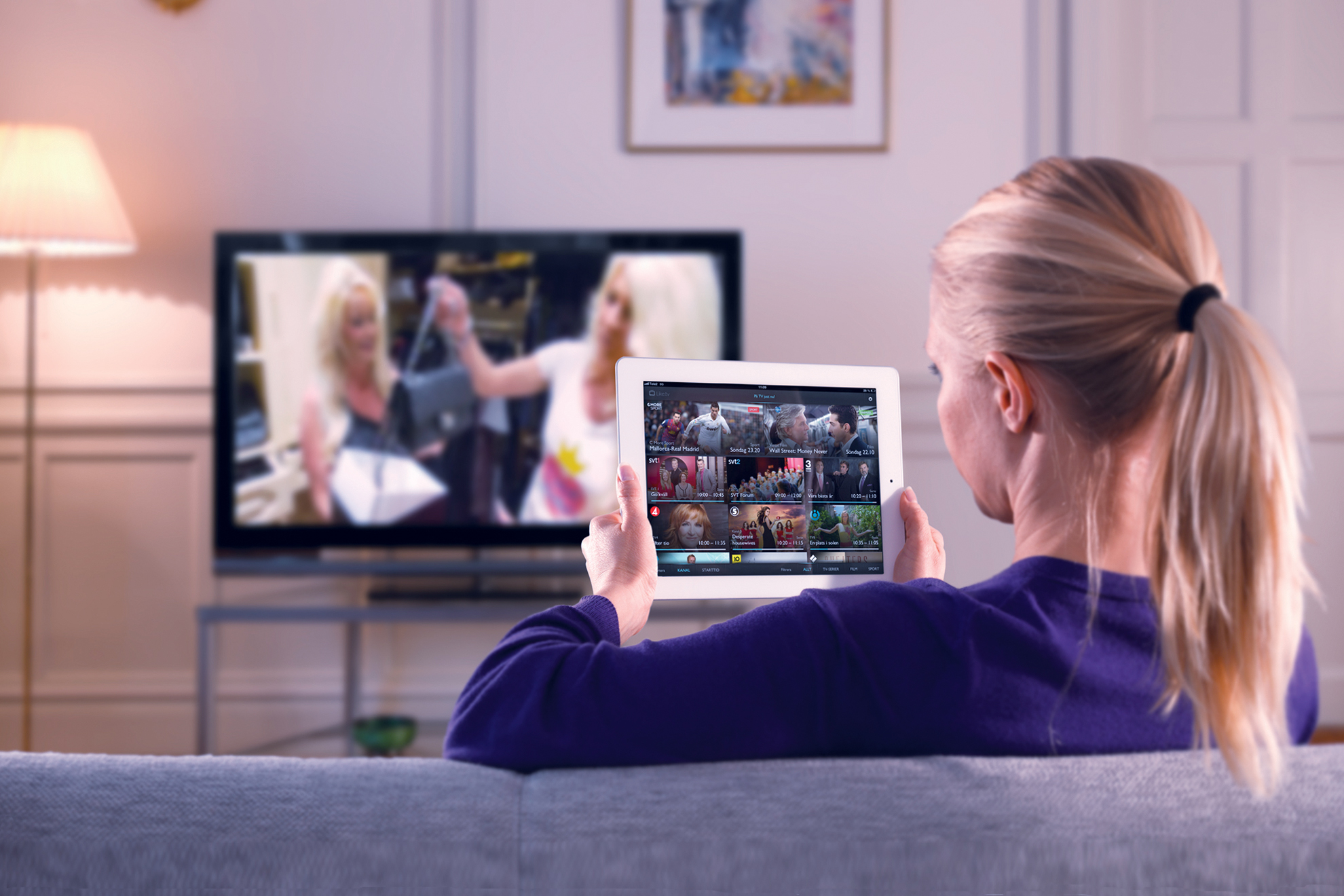 BRTV Drives Online Traffic
Ecommerce retailers often complain about being held to ransom by Google each
month. We hear this a lot when they're forced to increase their online ad spend
to generate qualified leads or sales.
Our mission is to help these clients understand that TV advertising is still the most
powerful mass market media for creating mass awareness and driving significant
numbers of consumers to their websites.
Companies exclusively committed to running online campaigns are missing out on
the bigger picture and often do not realise that TV advertising is now much more
affordable than at any time in the recent past. At ARM Direct we've proven that
in simplest terms, online advertisers can test TV for a relatively low outlay of circa
£30k (this includes producing a high quality TV ad + 1 month of advertising across
a wide mix of selected responsive TV channels).
'Free App' Download
Using a smartphone or iPad while watching TV is something most consumers now
admit doing and we find the biggest sales growth is when advertisers can offer a
'free app' download in their BRTV ad (Brand Response TV).
If viewers watching the BRTV ad are interested in the service or product then a
high percentage will immediately go online and download the 'free app' within
minutes. We've run several 'free app' download campaigns for clients offering
language learning; life insurance; kids games; crowd-funding – these campaigns
have all substantially exceeded website response targets every time the BRTV
ads were broadcast.
Successful direct marketers realize they can take advantage of the lower BRTV
media rates.  Using an eye catching creative which highlights brand benefits
strongly with a marginal nod to traditional direct response. This TV advertising
has helped clients to substantially increase website traffic, improve margins
and push back against being held prisoner by Google.
Brand Advertising
Telephone numbers rarely appear on these ads and many don't even ask for
an order. Measuring success can be subjective or by impressions ie. how
many people have seen the ad and not by immediate sales.
 
These are used to drive image and the message is all about brand awareness
& loyalty building.
 
The creatives will have high production values and create a buzz about the
brand that drives all other marketing efforts.
Direct Response
Dedicated to dealing with a consumer's response – the call-to-action – that
makes the phone ring or website register an immediate sale as soon as the
ad is aired or appears in print or online or OOH. This is all about offering
the buyer 'added value'.
 
The ads are often inexpensive and often have low production values as
it's all about generating an immediate sale using hooks like "two for the
price of one" + "money off if you call today" + "and there's more".
 
Frequently there's no relationship to branding and the advertising is all
about offering something that is not available in retail.
Brand Response
These are mostly benefits driven ie. "download the free app" or "go
online now and you could make savings."
 
As respondents go online BRTV is very good for developing a qualified
database plus being a sales & loyalty builder.
 
These usually have medium-high production values and creatives that
drive online traffic to the website and must be styled to drive additional
results on all social media channels.
Offering better value
For BRTV to work effectively you will need to ensure that your website
can handle the high volumes of extra traffic once the campaign starts.
 
Whilst BRTV is more affordable you will need to invest most of your budget
in the media using the BRTV creative as the primary driver. Print campaigns
rarely generate anything near the levels of awareness you get from a well
planned TV campaign.
 
We find that BRTV generates very positive brand synergies between online +
outdoor + print + radio + direct mail. Being on TV always adds considerable
kudos to any brand and this should not be under estimated over the longer
term as the BRTV campaign grows and the ad is seen on more channels in
more TV ad breaks.
Is BRTV right for you?
Low-cost BRTV Ads get smartphone users online and research proves that
the role of TV in driving response is often undervalued by marketers.
BRTV campaigns are based on hard facts as the response numbers don't lie
– meaning that results can always be improved month-on-month by cutting
out the slow performing TV channels and testing others.
 
Television's impact on website response all too often slips under the radar
but the reality is this; making a low-cost highly creative BRTV ad can help
drive significant online traffic especially as all BRTV ads shown on a mix
of broadcast channels (TV + YouTube + facebook + Instagram) can now
instantly be searched, shared and copied adding a whole new dimension
to agency accountability.
 
With the increased awareness this generates, along with substantially
increasing website traffic plus the ability to accurately attribute results,
BRTV is a marketing opportunity that every online marketer should
consider as part of their sales arsenal.