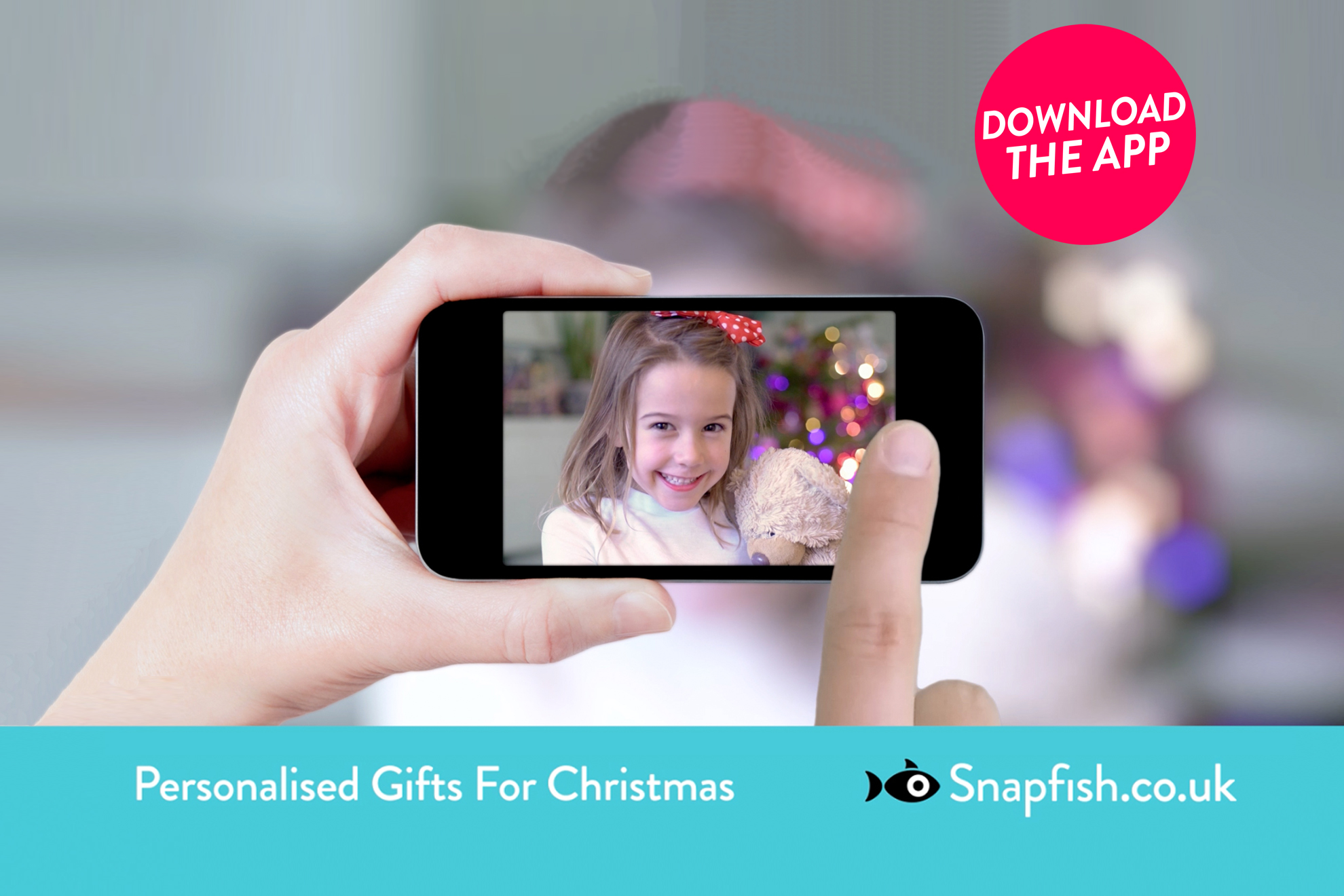 Increase Sales Using DRTV
Fragmenting TV audiences continue to give many marketers a headache in the UK – yet for brands who have embraced DRTV the increase in channels to market is a massive bonus.
 
But many of the big media & creative agencies in Adland continue to avoid advising their brand clients to try DRTV – why?
 
It may be these agencies still consider DRTV to be the 'poor relation' of mainstream media, lacking creativity and aimed solely at daytime TV viewers with debt problems or those seeking personal injury compensation.
 
Companies offering quick solutions to these everyday problems still use DRTV because they know it works. The question the increasing numbers of start-ups, pushing their free download apps, always ask is will their DRTV ad compel consumers to act straightaway?
 
Major USA brands started running direct response campaigns many years ago and this helped improve DRTV's credibility – Apple, Braun, Coca-Cola, Disney, Time-Life, McDonald's, KFC and many others such as charities needing to sign up donors.
 
DRTV is not new, the first references to this medium were in the USA during the 50's yet it was in the 60's that DRTV really took off helped by the introduction in the States of freephone numbers + fast talking sales presenters.  Today 87% of all TV ads in the USA include a response mechanism (Freephone number and/or URL) whilst in the UK this is still only 41% of all ads.
 
Use a Specialist DRTV Agency
 
Arguably it has been the emergence of specialist DRTV agencies who've helped to substantially grow this direct response sector. ARM Direct, formed in 1984, provides UK clients with DRTV ad production alongside media planning & buying.
 
We also use ad performance measurement software so that brand owners can monitor which TV channels are generating the most responses; at what time of day; in which TV programmes.
 
Accountability and the ability to accurately track & analyse each response should be top of every direct marketing 'wish list' – ARM's analytics software allows us to improve a client's media buying efficiency and to lower their DRTV cost-per-response targets on a month-by-month basis.
 
DRTV alters the relationship with your consumer and it also changes the nature of your TV ad campaign from one with long term 'brand' objectives which are difficult to measure to one providing immediate results.  Simultaneously, it can generate an accurate database profiling large numbers of consumers by their needs as well as geographical locations etc.
 
DRTV consumers do not necessarily fit the demographic profile some its critics might expect – around 79% of respondents are home owners aged between 35-45; 53% are professionals; 68% are graduates.
 
It is crucial for marketers to know when people are most likely to go online or pick up the phone.  On average 53% of consumers respond to DRTV ads in the afternoon; 23% in the morning; 24% in the evening. This can differ Monday to Sunday so it is vital that you are using a DRTV specialist agency like ARM to do the day-by-day response analysis on your campaign.
 
Making a Successful DRTV Ad
 
Your DRTV ad must also be the right length – we make 30sec + 40sec + 60sec versions and then over 2-3 months we test and monitor which length works best on what channels.
 
The creative must quickly overcome any objections and encourage TV viewers to respond immediately using a URL or 0800 number which must be clearly displayed throughout the commercial (not just at the end for a few seconds – a classic mistake made by many brand creative agencies). The DRTV ad must ideally entertain and use an emotional trigger – admittedly we all see lots of bad DRTV ads which look cheap and don't help consumer confidence' however, smart DRTV ads take a more broadminded creative view of what constitutes a 'direct sell' and when done well using imagination the often low-cost DRTV ad can achieve marvellous results – please look at Gousto or ClaireaBella in our Case Studies.
 
While DRTV has a lot in common with other forms of direct marketing, there are some important differences. TV ads are extremely competitive and viewers like to be entertained so a good DRTV ad must be memorable because the sales message will disappear from the screen in 30-60secs. The creative idea should be quickly understood and the DRTV campaign should be part of a 'multi-channel marketing strategy' which includes social media & online activity at the same time.
 
DRTVis now affordable
 
Many start-ups are worried about TV needing a big production & media buying budget – this is not the case. These days new TV advertisers should work backwards and ask themselves how many units they need to sell to cover the cost and ensure this is a realistic forecast. New DRTV advertisers must not only look at the immediate payback any campaigns will generate but also factor in the value of customers returning to their website.
 
A DRTV campaign budget usually ranges from £15,000 to £35,000 – this includes making a hard working DRTV ad + running it for 4 weeks on a wide mix of proven TV channels. 
 
The wide choice of SKY channels and the fact that DRTV works best off-peak means advertisers can take advantage of cheaper airtime deals. These lower cost spots can accurately target your buyers and DRTV response levels are optimised because viewers are more likely to have a genuine interest in the product or service offered.
 
One recent £5,000 DRTV ad + £15,000 media spend over 4 weeks helped to launch a new 50+ cosmetics brand and this £20,000 test spend generated over £175,000 sales during the launch month. Awareness of this online only product range was created using highly targeted TV channels that research proved have high numbers of the right age group watching during the week.
 
A specialist Direct Response agency like ARM will ensure a new client has an ad that follows all the DRTV 'golden rules' we always work hard to plan & book the most appropriate airtime slots in TV programmes that we know your demographic will watch during affordable off-peak dayparts.
 
Smarter is Better
 
Our business philosophy is 'SMARTER IS BETTER' – by this we mean using proven DRTV creative & media buying principles.
 
We know viewers are probably doing other things when they see a DRTV ad on TV – this means the creative message must grab their attention and make them want to respond immediately.
 
The message and tone in your DRTV ad are crucial plus the idea must be original and clever to cut through all the other ads in the break.
 
In the UK it's becoming more and more to reach consumers cost effectively which is why many UK brand advertisers are now using entertaining 30sec 'softer sell' BRTV (Brand Response TV) ads to raise awareness and website traffic. Some are dovetailing these fun BRTV ads with 'direct sell' DRTV ads helping to generate an immediate ROI whilst at the same time continuing to support their brand values.
 
Being smarter is definitely better and working with an affordable budget is always our stated business goal – making sure clients are 'seen more often on more TV channels at the right times of day to find their target demographic'.
 
Key Facts
 
Marketing campaigns that utilise TV are six times as efficient compared to those that do not.
TV drives 17% of paid search; 15% of response from display advertising; 14% of affiliate referrals; 13% of direct web visits.
Brands using TV as part of their marketing strategy experience an average uplift in branded search of 33%.
Over the course of your average week, 93.8% of the UK's adult population is reached through commercial TV.
Live TV accounts 48% of the average UK adult's daily media consumption.
Live TV reaches 88.6% of 16-34 year-olds every week, and represents 48.8% of all daily video consumption within this age group.
TV generates 51% of all online and offline word of mouth activity and the most social conversation, with 44% of all media-driven Facebook activity now deriving from TV content.
Brands that utilise TV advertising as part of a marketing campaign experience on average 69% uplift in online conversions.
74% of UK adults browse online via other devices whilst watching TV, with ad recall generally unaffected.
TV campaigns that span a period of time longer than 3 years generate an average profit uplift of 140%.
 *Statistics sourced from Thinkbox and BARB